Our beauty philosophy is natural and elegance. Our goal is to create the most beautiful version of yourself.
Yan's Powder Room is founded by Yan Jin, Award-winning Makeup+Hair Artist, Image Consultant, and Colour Specialist. Her passion and aptitude for makeup artistry takes her around the world, observing beauty in different cultures. South Korea's fashion industry is of particular strong influence, as she spent four years in the country.
Yan has helped hundreds of brides look their best and her work can be seen in various advertisements and magazines. She is known for her creativity and brilliant sense of colour. You can take a look at her Instagram account here.
Aside from making her brides beautiful and elegant, Yan regularly teaches makeup application and loves working in the fashion industry. She is also very passionate and knowledgeable in skin care products, as she worked for Guerlain, Lancome, and Shu Uemura.
Yan's credentials include certification from All That Beauty Academy (Seoul, Korea), Image & Style International (Montreal), and George Brown Makeup and Esthetics (Toronto).
Yan speaks fluent English, Mandarin 中文 and Korean 한국어.
---
燕子粉屋是职业化妆师兼色彩师金燕在2013年创立的美妆工作室。
她相信每个人都是美丽的,希望能够让每一位顾客体验到人生最美丽的自己。她对颜色以及产品的知识渊博,也非常了解不同肤质存在的问题以及解决方案,并且且每一个产品都亲身体验过再给客户使用。
为了能给更完美的服务,她每年都会花一部分时间去进修。之前在韩国的培训让她完美的掌握了风靡全球的韩式妆发技巧,现在更是钻研颜色学,希望从而达到为每一位顾客量身定做属于自己的妆容及发型。她知道随着时代的变迁,大众对颜色和妆发的要求会一直改变,于是她和她的团队不管是在技巧上还是对流行趋势的掌握都会一直不断精益求精。
---
파우더룸은 개개인의 가장 아름다운 모습을 이끌어 내는 것에 중점을 두어, 한국인들이 가장 선호하는 잡티없이 맑고 투명한 피부 연출은 물론 개개인에 맞는 메이크업과 헤어를 맞춤 서비스 해드리고 있습니다.
현재는 이미지 컨설팅 분야까지 범위를 늘려 평소에 톤팡질팡 하시는 많은 분들을 위해 퍼스널 컬러 및 쇼핑 가이드 서비스 까지 추가로 늘렸고, 이를 통해 행복하고 정확한 쇼핑을 도와 드리며, 필요시 맞춤 헤어컬러 까지 찾아 드림으로써 매일매일 가장 예쁜 모습의 자아를 찾도록 도와 드립니다.
---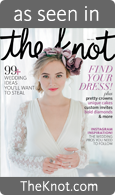 We are proud to announce that Yan's Powder Room has been selected as a 2019 winner in The Knot Best of Weddings, an award representing the highest-rated wedding professionals as reviewed by real couples, their families and wedding guests on The Knot!